AGP wORKSHOPS
Private Instruction and local evening courses are available per interest. Scheduling and location for Spring/Summer Photographic Novice and Advance Classes Pending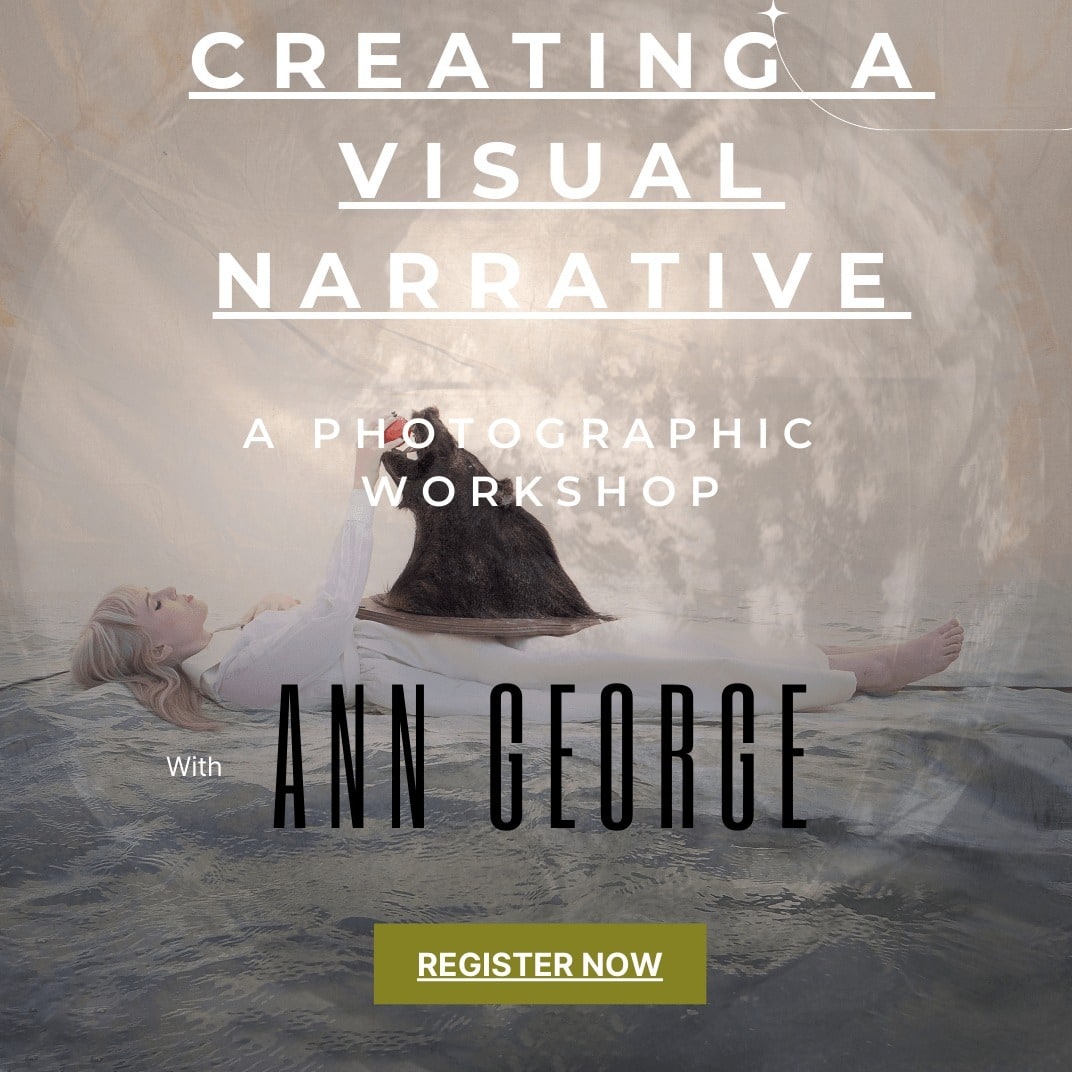 March 7 - March 11 - 9;30- 4:30
Shreveport, Louisiana
Do you desire to expand your creative vision and gain new tools in your toolbox? Join the 2022 Julia Margaret Cameron Woman Photographer of the Year, Ann George, as she helps you develop the image capture techniques and photoshop skills needed to create mood, expression, and meaning in your photographs. Through conceptual planning, Ann will guide you onto a pathway of magical realism, dreamy landscapes, and visual narratives. She will deconstruct a few of her metaphors in the making, demonstrating how to turn a so-so image into a work of art. After instructed shooting sessions, you will take your photograph to another level of mastery and creation using Photoshop, layering, masking, and blending to construct a narrative. Ann will walk you through her intuitive process as the class progresses.

Muckups, Messups, & Mistakes Mandatory
Participants must have a basic working knowledge of photoshop and a laptop computer with Photoshop installed.
Class Participants are Limited to 6
Suggested accommodations in Shreveport are available.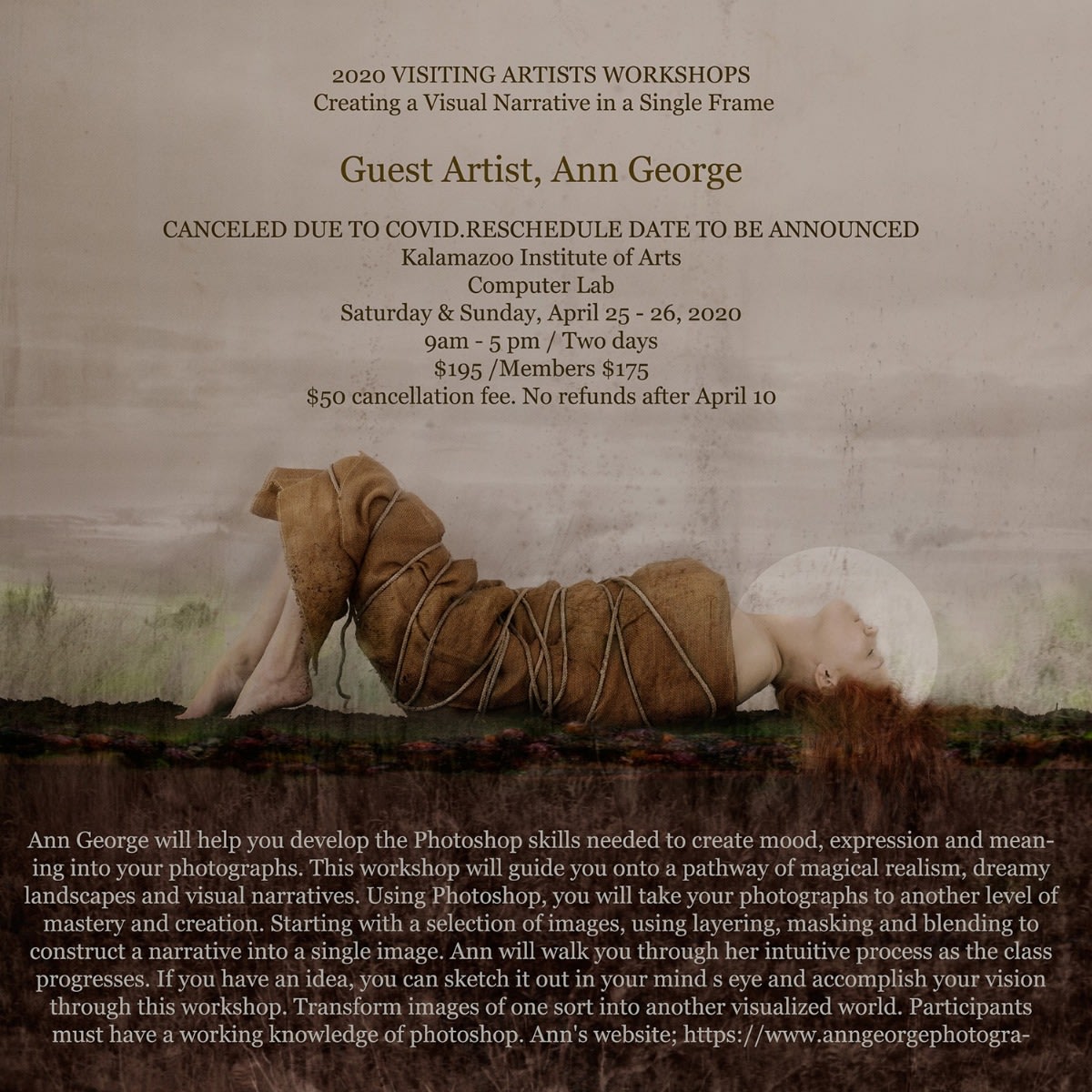 What do people say about an AGP Workshops?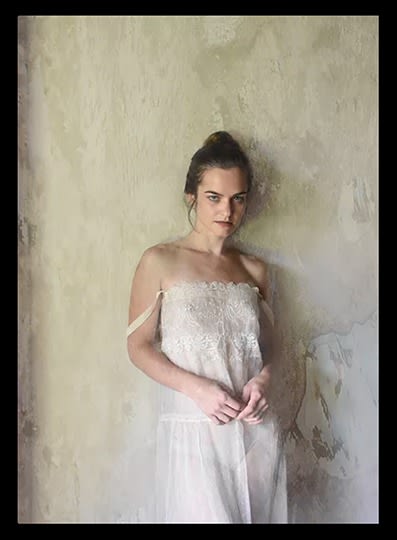 "Such a well planned, organized, FUN, creative workshop! I have never worked so hard and been so productive!"
Hope K.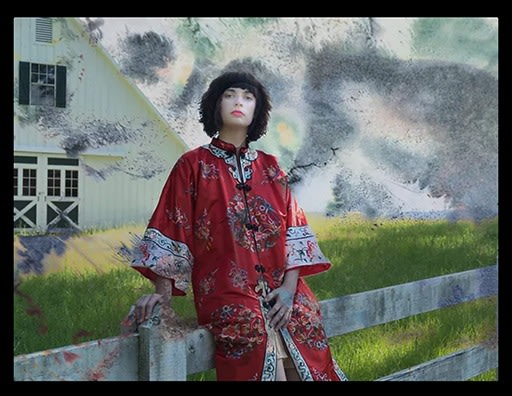 "The talent and knowledge you generously shared were exceptional! Photogravure, wax, portraits, underwater was an incredible package. I learned so much! Thank you, Ann!"
Abby G.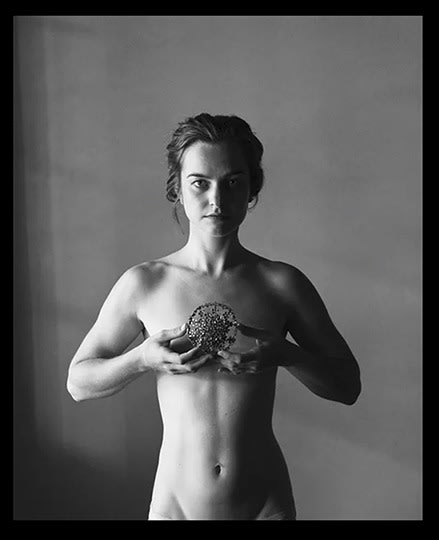 "I am so inspired by this workshop! It has influenced me to let go of my fear. I truly feel ready to take flight!"
Lacey W.
Contact AGP to schedule your personal workshop.